If there is anything that would bring me out of my blogging hibernation, its probably my favorite yearly event. Paris in July hosted by the wonderful Tamara at Thyme for Tea.

I don't have much on my plate this summer. I'm currently reading this book:
Its a view of the political world and dealings of the Paris restructuring of the 1860's under Napoleon III's empire with Baron Haussmann at the helm. Its an interesting read, although I wish it included more maps, better pictures and more talk about the effects of the renovation and demolitions on the inhabitants of Paris, rather than the political dealings of government trying to get this grand project underway.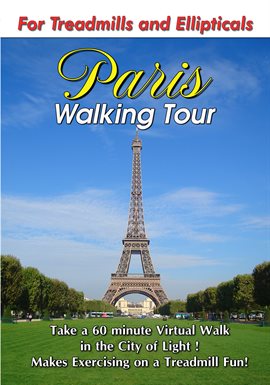 I recently stumbled on this amazing walking tour of Paris via my library's Hoopla account:
Its an hour-long walking tour of the some of the most scenic and idyllic views of the city of light. Its technically meant for those passing their productive time away on treadmills and elliptical machines, but I prefer to watch the views pass by from the comfort of my computer chair.
I don't have any other grand projects in mind beyond the usual. Watching some French movies, listening to French music and bringing home some picture books set in France for my preschooler. He's already well-acquainted with the Eiffel Tower. In fact, almost everything he builds with blocks he calls "The Eiffel Tire." We'll see where the rest of the month takes me.