I've been reading faster than I've been reviewing, so sadly, these books will not get their own posts. A couple of them should rightfully get their own post, as I did very much enjoy them, but alas, I don't have the time to write it all out.
Read Bottom Up by Neel Shah and Skye Chatham
Format: Book / Source: Library
This is a very cute and quick novel describing the modern dating scene as set in New York. The novel is written as a series of texts and emails. According to the introduction, Neel wrote from the perspective of Elliot while Skye wrote from the perspective of Madeline, neither knowing what the other was writing. The book was funny, the jokes were very on-point. It reminded me a lot of the sense of humor in Aziz Ansari's Master of None TV show in Netflix. It also reminded me of Ceclia Ahern's Love, Rosie novel, which is also written as text messages, emails, IM's and other modern chat instruments.
Lost and Found by Brooke Davis
Format: Audiobook / Narrators: Helen Marsh, Nicolette McKenzie, & Nigel Carrington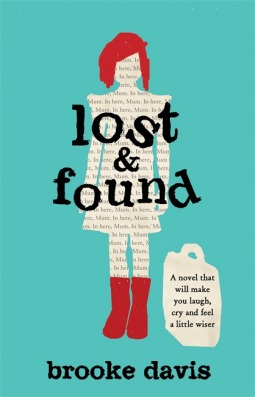 I'd been on a wild goose chase, looking for a book that matched the humor and wry sarcasm of Where'd You Go Bernadette for a few years now. I thankfully found it in Brooke Davis' Lost and Found. Set in the backdrop of Australia, this book tells the sad saga of 7-year-old Millie Bird, abandoned by her mother in a woman's department store shortly after the death of her father. The book has three main characters, Millie, Agatha Pantha and Karl the Touch Typist. Each person has their own sad story and somehow their lives converge as they work together to try to reunite Millie with her long-gone mother. The book is funny, heartbreaking and captivating. The narrators were superb, particularly for Mille and Agatha.
The Blue Zones: Lessons for Living Longer From People Who've Lived the Longest by Dan Buettner
Format: Book / Source: Library
 This book was first referenced in AJ Jacob's Drop Dead Healthy, and the topic has been of interest to me since. Dan Buettner visits a variety continents and small cities across the world, those with the highest population of those living up to and past 100 years of age to find out just how they have managed to live as long as they have, while still being mentally and physically fit at over 100-years of age. He goes to Italy, Japan, Costa Rica, even a small city in California. The secret to a long life? 1. Mostly vegetarian diet 2. A strong social life. 3. A sense of purpose (a reason to get up in the morning – volunteer work, family, other happy obligations. 4. A moderate glass of good red wine each day 5. Walking, walking, stretching and more walking. It's not brain science. It's common sense that we've forgotten in our bubble of highly processed foods and convenience methods of cooking.
The Tower, The Zoo and the Tortoise by Julia Stuart
Format: Audiobook / Narrator: Jonathan Cowley
 Taking place in the infamous and tourist hot-spot Tower of London, Julia Stuart's book is a quiet, introspective look at the lives of the people who live and work in the tower. The book started quite slowly, with a varied cast of characters and a rather blurry plot with no real path. It didn't take for me to realize that like Major Pettigrew's Last Stand, British books tend to be more about window snippets into the people's lives, than about a major conflict, upheaval or occurrence. The main figures are Balthazar and Hebe Jones as they try to make sense of their crumbling marriage 2 years after the death of their young son. The supporting cast is full of color and humor, highlighting the rather dour and grim auras of the Jones. Despite its slow start, it's a rather beautiful novel. Jonathan Cowley is a wonderful narrator. You can't really go wrong with British narrators. There is just something so soothing and captivating about their accents. There is also the added bonus of historical tidbits about the Tower of London, from its menagerie to its cast of prisoners over the years.